Our Mission
Our mission is to match investors with the right Franchise based on their style, talents, interests, culture and business objectives.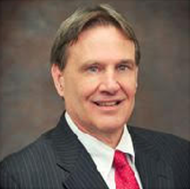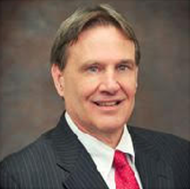 Brad Thomas is an experienced entrepreneur that combines 40 years of business ownership, corporate career and franchising to help professionals determine if business ownership is the right path for them. My passion is now helping folks build wealth and grow their financial net worth thru franchising.
I developed Franchise Empowerment in 2012 to help candidates with the very important decision-making process of determining if a franchise is the right business model for them. As a franchise consultant I help client's sort through potential businesses that matches their interests, skill & investment goals an individual. My unique background always me to pass on my many years of experience helping others.My very first career was owning a family, bricks and mortar business. I have been a business owner who set up my business to be scaled and sold. From purchasing and human resources to sales, marketing, accounting and bookkeeping, I have many years' experience running and building a business from the ground up with the infrastructure to succeed. In addition, 30 years as an executive at Kraft Foods in operations, sales and marketing has afforded me the business consulting experience, working with leading corporate, regional, independent and franchise retailers. Franchising makes business ownership possible for the average person.
It's a turnkey solution to business ownership. And the best part is, you can be hands-on, if you like, or you can find an opportunity where you can step away and let the process run the business while you track the progress.
I take the time to get to know you and understand your specific goals and objectives, which helps us identify a perfect franchise fit for you. Business ownership is a big step, a major life decision, and with you every step of the way to insure a smooth and seamless transition into your new lifestyle as a franchise owner. Let me guide you through this process with caring professionalism. And the best part – our services are free to you! Your total investment does not change when you use a franchise consultant – we bring value to the franchise relationship by But most folks don't have the tools or the knowledge to make that happen. I have a step by step process that takes you through each and every phase of a successful franchise search.

I'm very thankful to have been connected with Brad during my franchise search. I had spent 5-6 months prior to this doing investigation on my own, and was able to figure out exactly what I was looking for.
I gave Brad a few specific criteria (time commitment, scalability, initial investment) and he came back within 2 days with a six interesting options that met my criteria.
Brad then coached me through speaking with those franchisors, which ultimately led to finding a match. Brad was very responsive to my phone calls and emails, and put forth great effort to make sure my questions were answered and that I was comfortable with each step of the process.
-Matthew Shurtz

Schooley Mitchell has come to know Brad Thomas as an experienced and intelligent franchise business consultant. He always provides us with candidates who are well qualified and ready to take the next steps in the discovery process.
He takes the time to get to know each and every one of his clients to find the opportunity that matches their skillset and lifestyle goals. Schooley Mitchell would absolutely recommend Brad to anyone who wants to explore the world of franchising
-Jillian Anderson

I highly recommend working with Brad Thomas if you are in a career transition and are looking to explore franchise ownership.
Brad is a genuine, transparent and very easy to work with professional.
Having so many years in helping people explore franchises, his experience and advice should be taken with much weight.
I like Brad for his lighthearted approach and positive outlook on business and on life!
-Daniel Claps

I worked with Brad for about six months, starting in early 2016 as I searched for a franchise to purchase. Brad provided several options during my initial search and was very helpful and involved in the introductions and meetings with the franchisors.
Upon a thorough review of those options and not finding a great fit to my experience and long term goals; Brad presented the franchise that I ended up purchasing last month.
Brad introduced me to several financial partners so I could determine the best way to fund my purchase and always lent me good advice on how best to proceed in the discovery process. Brad is professional, hardworking and listened to me as his client.
I enjoyed working with him and would not hesitate to recommend him to anyone who will be looking for a franchise to purchase.
-Devin Drambarean

Brad was an outstanding resource in helping me find and acquire my new business franchise. The entire process could not have been more convenient and professional. He offered great advice, and I thoroughly enjoyed the process as we explored the opportunities.
I am confident and excited about my new opportunity, and credit Brad for helping make it happen. He referred me on to other great resources that helped in other aspects of starting a new business. Overall I am sure he's one of the best in the industry!
-Robert Hays

Brad Thomas is not only a great guy with high business ethics, morals and values, but he is a great partner. He is a great communicator and always wants what is best for his business ownership candidates.
We work well together as Brad provides updates after talking to his candidates and is receptive to what I have to share as well. It is a true pleasure to work with Brad and appreciate that he is a business partner but also a friend.
-Dave Woggon